Hyundai has stated that the all-electric Ioniq 5 will be launched in India in the second half of 2022 as part of its Beyond Mobility plan. In addition, the Korean automaker has committed to expanding its battery electric vehicle lineup in India to six models by 2028.
This statement follows the Ioniq 5 winning award for the 2022 World Car of the Year. It also confirms our prior story that the EV will be introduced to India as a complete import in 2022.
While Kia India prepares to debut the EV6, Hyundai will introduce India's new Ioniq 5 electric vehicle. The debut date has not been revealed, but Hyundai India has assured that it will happen in the second half of this year. Hyundai Ioniq 5 India is expected to be released in October, during the Diwali holiday season.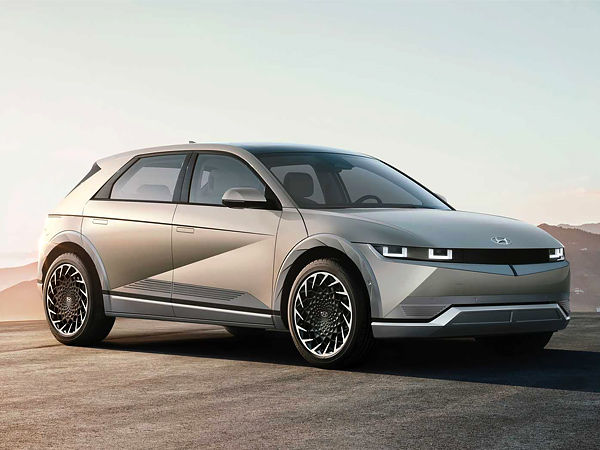 The Hyundai Ioniq 5 has been named World Car of the Year 2022. It represents the start of Hyundai's BEV growth ambitions in India. IONIQ is an abbreviation for "ion" and "unique."
It will be manufactured under the company's 'Beyond Mobility' umbrella on its highly praised Skateboard Platform, E-GMP – Electric Global Modular Platform, while its interiors have been developed utilizing many eco-friendly materials, further boosting the company's sustainability efforts.
Hyundai Ioniq 5 Specifications
Hyundai Ioniq 5 is the company's second electric car, following the Kona EV. A U-shaped dual LED lighting system, swooping bonnet, pop-out door handles, and rectangular LED taillights are features. It also has 20-inch wheels, an integrated spoiler, a shark fin antenna, and sloped rear glass. The interiors reflect the brand's Sensuous Sportiness concept with a roomy and clean design.
A HUD, dual 12-inch displays with BlueLink connection, eco-friendly seats, and other pieces are among the premium interior amenities.
The Hyundai Ioniq 5 has two battery packs: 77.4 kWh and 58 kWh. The larger battery has a maximum range of 481 kilometers, while the smaller battery has a maximum range of 385 kilometers. Its 2WD form has a rear-axle-mounted electric motor with 217 horsepower and 350 Nm torque. The AWD model has two electric motors, each powering one axle and producing 305 horsepower and 605 Nm torque.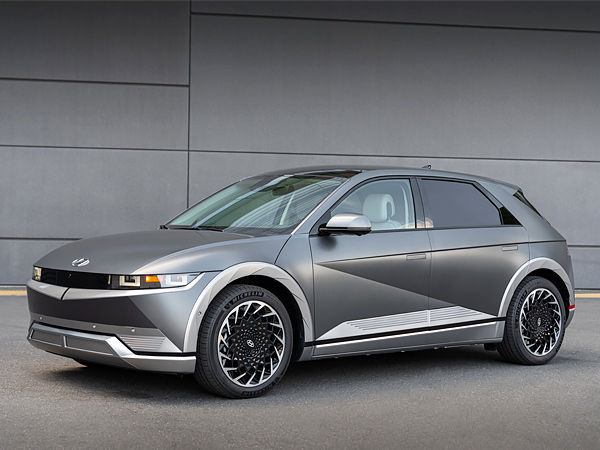 There will be a medium car (Ioniq 6) and a bigger SUV (Ioniq 7). The platform has an 800-volt charging system that can charge the Ioniq 5's 77.4-kilowatt-hour battery from 10% to 80% in 18 minutes, which is substantially quicker than the 400-volt systems seen in the Mustang Mach-E and Tesla Model Y. This presupposes the Ioniq 5 driver can locate a fast charger that can fully utilize the 800-volt system.
According to Hyundai, the biggest concerns for EV buyers are range and charging times. To solve both challenges, Hyundai also aims to launch Hyundai Home. This home charging system includes solar panels, energy storage, and level 2 (240-volt) EV charging that can charge the Ioniq 5's battery from 10% to 100% in around 7 hours. 
The back motor of the Ioniq 5 also functions as an inverter, allowing it to charge at lower-voltage (and slower) charging stations.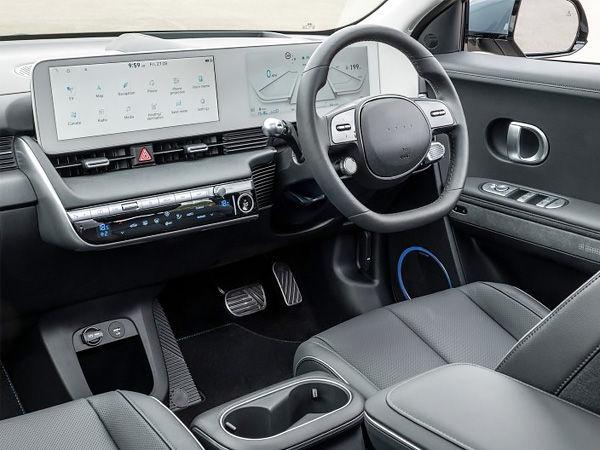 The Hyundai Ioniq 5 will most likely be released as a CKD. If that is the case, it will be constructed in their factory on Chennai's outskirts. Production might begin in late September ahead of its October 2022 launch, with prices likely to range between Rs 35-45 lakhs ex-showroom. Hyundai also intends to introduce a compact electrified SUV in India.
Hyundai Ioniq 5 platform and design in 2022
The Ioniq 5 is Hyundai's first ground-up EV, constructed around the battery and electric motors, and is based on the Skateboard platform named E-GMP (Electric Global Modular Platform). One of the most notable features of the Ioniq 5 is its '80s-inspired design, which combines clean and minimalist lines, flat surfaces, and an SUV posture with retro design elements to give it a distinct appearance.
This new E-GMP platform, which will be used in the new Ioniq 5 and will also be used in Hyundai's next generation of electric cars, is constructed on four fundamental pillars.
Modularity:

 This platform can accommodate different body forms and have a modularized battery system, resulting in higher synergies with BEV component sharing.

Reliability:

 It has a low center of gravity, is built of Ultra High Strength Steel, and has an 8-point battery attachment system.

Usability:

 The E-GMP platform has a flat floor, which allows for a customizable seating configuration with creative internal space, a sliding console, and sliding second-row seats.

Performance:

 The E-GMP has a speed of 260 km/h because of its enormous battery capacity, enhanced handling, and competence.
Plans for Hyundai India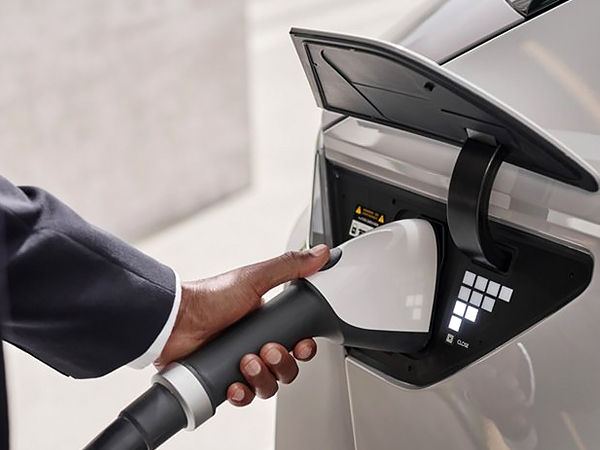 The Ioniq 5 isn't Hyundai's only EV launch planned for our market; the Kona Electric facelift is also expected to arrive in 2022. The automaker is working on a mass-market electric vehicle for India that will be available in 2024.
Aside from this, Hyundai has three more SUV releases planned for 2022. The fourth-generation Tucson, Creta facelift and Venue facelift are among them.
Hyundai Ioniq 5 competitors
When it arrives in our market, the Ioniq 5 will compete directly with its Kia brother, the EV6. Kia plans to release the EV6 in August. However, just 100 cars will be available in India this year due to global manufacturing limits.
These features are either standard or optional on the 2022 Hyundai Ioniq 5, indicating that the future of personal mobility is about much more than simply the type of energy used to move the wheels.