Cars are more than simply devices that convey you from point A to point B. They are a status symbol and a tribute to one's life achievements. It wouldn't be inaccurate to say that they are their owners' pride and joy. When it comes to pride, even the license plates speak volumes. Who wouldn't want a posh VIP number on a similarly spotless vehicle? However, if you're wondering how to acquire a fancy number plate in the first place, we can help.
While standard number plates are assigned at random, fancy number plates are customized plates that are auctioned off with fancy numberings such as sequences, double zero combinations, etc. And if you're wondering why someone would pay extra only to receive a number, consider this: a nice number plate is one of the unique methods to let others know that the car is very valuable to the owner.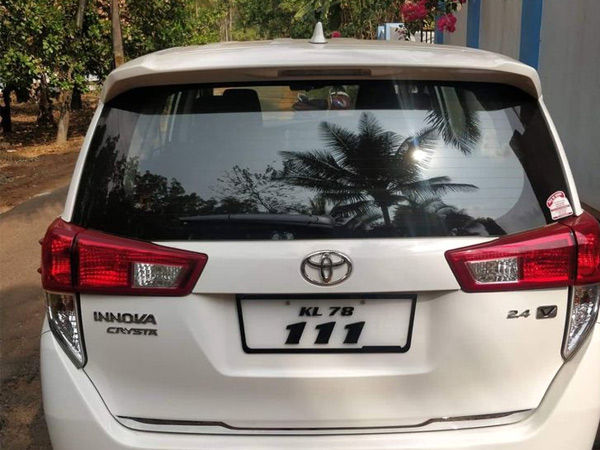 How to acquire a Fancy Number Plate for yourself
While elegant number plates have been around for a long time, receiving one for your vehicle is now entirely online and is carried out via a bidding system in which users may put in their preferred numbers. If you want to have fancy numbers for automobiles or, in other words, a VIP number plate, you need to follow the steps outlined below.
Register as a public user on the official website of the Ministry of Road Transport and Highway (MoRTH).
Choose your favorite beautiful license plate.
Deposit for registration and the VIP number you desire.
After you've paid the fees, bid on the number you wish to acquire.
You may be assigned the number you have applied for based on the findings. However, if you win the auction, you must promptly deposit the balance.
After winning the auction, you must print the allocation letter after completing all payments.
If you do not receive the number of your choosing, you may request a refund.
You may verify the availability of the fancy number at the local RTO at 

this link

 and then apply appropriately.
More information about Fancy Numbers Plates
Once you've figured out how to acquire a beautiful number plate, it's time to learn about the number plate on your automobile.
Because all automobiles must have HSRP (High-Security Registration Plates), even those with VIP numbers must have these plates.
These standardized plates are aluminum and have a 10-digit PIN with a hologram affixed to each plate.
Even if your automobile has a VIP number plate connected, your plates must correspond to the Central Motor Vehicles Act of 1989 standards.
Fancy Number Plate Fees
You should be aware that the registration price for a decorative number plate varies by state, just as the rates for generation registration vary. As a result, you must be aware of the charge in the state in which you reside. Aside from the registration price, an advance payment may be required to reserve a certain number plate. This fee is determined by the type of number you require. We have supplied details about costs for a fancy number of automobiles in the table below.
| | | |
| --- | --- | --- |
| Category | Example of Numbers | Booking Amount |
| Super Elite | 0001, | Rs 5 Lakh |
| Single Digit | 0002, 0003, 0004… | Rs 3 Lakh |
| Semi-Fancy Numbers | 0100, 0300, 8055, 5555… | Rs 1 Lakh |
| Others | 0786, 0108, 1080, 0099… | Rs 2 Lakh |
You should be aware that the advance you pay for the VIP number plate may not be the total amount you're forced to pay since bidding determines the ultimate amount of money for which a luxury automobile number is sold. If you lose this auction, your deposit will be refunded to you.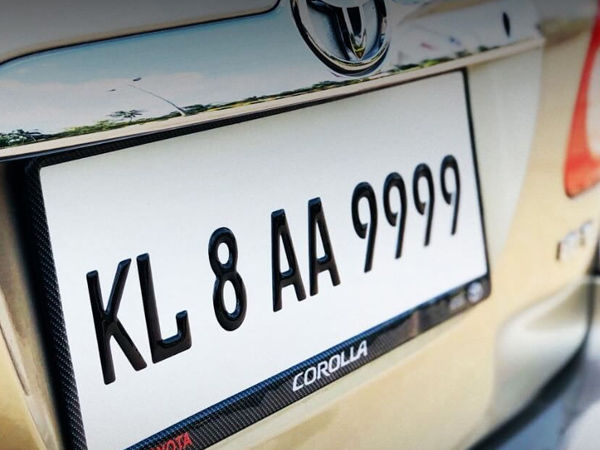 Online Availability of Fancy Number Plates
There are several forms of fancy numbers for automobiles, and you may check their availability online. The processes to verify the availability of VIP car numbers are as follows:
Go to the Ministry of Road Transport and Highways' official website.
Select 'Choice Number' at the bottom right of the page.
You'll be sent to a different page. You must pick the state and the RTO name here.
The new website will display a list of stylish automobile numbers from which to choose.
Fancy Registration Numbers E-Auction:
The following is the flow of the e-auction of fancy registration numbers in Delhi:
Register on the Ministry of Road Transport and Highways' official website to obtain the Unique Acknowledgement Number (UAN).
Pay the non-refundable registration cost and the reservation price for the fancy registration number.
To block the number, choose the desired registration number.
After the e-auction begins, the registration window will be available for three days, and bidding will occur during the next two days.
For categories 1–4, you can modify your bid in multiples of Rs.10,000, whereas, for category 5, you can change your bid in multiples of Rs.1,000.
The successful bidder will be notified by SMS and email.
Deposit the outstanding money online within 5 days of the declaration date.
After you pay the deposit amount online, the allotment letter will be created. The letter is valid for 90 days for car registration.
How to Choose a VIP Number for a Car or a Motorcycle:
The implementation of e-auction by the Ministry of Road Transport and Highways (MoRTH) has simplified selecting a VIP registration number for automobiles. You may register, choose from the available fancy numbers for bidding, and acquire the VIP vehicle or bike number.
Is HSRP Required for a Fancy Number Plate?
If you're serious about acquiring yourself some cool automobile numbers, you should read this section thoroughly. According to the most recent regulations, every vehicle, regardless of number type, must have an HSRP. In truth, this law from the Central Motor Cars Rules, 1989 explicitly specifies that beginning April 1, 2019, all new vehicles must include HSRPs to eliminate any inconvenience to consumers. HSRP must also be present on fancy number plates.
So this was all about how to acquire a fancy number for your automobile. Keep an eye on the Auto42 blog for the latest automotive news.