Electric car sales in India are about to take off. The recent debut of the Nexon EV by an Indian automaker has brought much-needed enthusiasm to the booming market. Over time, many automobile fans have been enamored with sports-car-like acceleration, outstanding handling, a low center of gravity, and even weight distribution, all while benefiting the environment. But there has always been a mystery surrounding all EVs: what happens if your electric car runs out of battery?
So, let us investigate.
If not driven carefully, all gasoline, diesel, or electric fuels will ultimately run out.

With the electric car gaining traction in India and the expanding EV charging infrastructure, you'll probably run out of battery power. But what about the current situation?

Similar to automobiles with internal combustion engines, whether petrol or diesel, they include an indication and a range indicator. Similarly, their electric versions will notify you of the remaining driving range.

So, if someone disregards the low battery warning, good luck with your stranded vehicle.

Nonetheless, the new electric vehicles include a unique technology that indicates range based on navigational instructions.

Companies that sell EVs also advise against totally draining the battery or deep discharging it. This may have an impact on the battery life of your car.
How far can electric cars travel?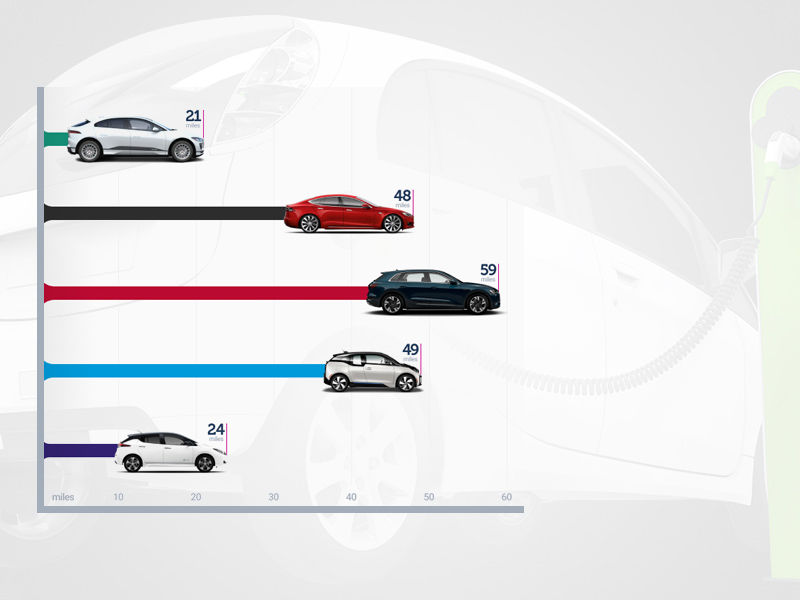 The size of a car's battery and the power of its electric motor are the two most essential criteria in determining its range. A more powerful motor uses more battery power. Depending on the engine's strength, a large battery will undoubtedly have a long range. Other physical elements influencing the range include as follows.
Traffic
The traffic in a city or where you are traveling will undoubtedly affect the range.

In stop-and-go traffic or traffic jams, the battery will deplete faster. This is due to the operation of electrical systems such as the air conditioner in the winter and the heater in the summer.

This comprises the side electricals such as the infotainment system, instrument cluster, all sensors, etc.
Weather Patterns (Battery Temperature)
The range of an EV will most certainly be determined by your location's tropical conditions (Weather).

When it is hot outside, the battery drains faster than when it is chilly. This might result in a lower battery range than the company claims.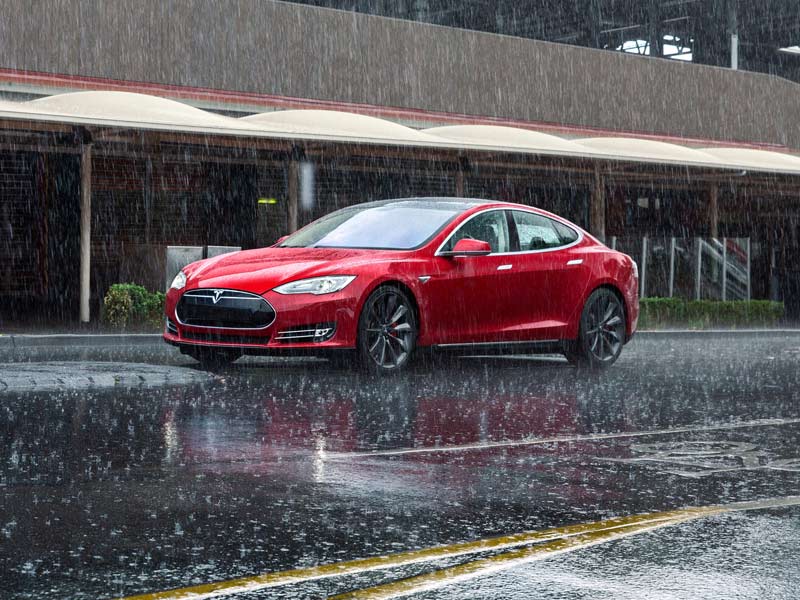 Driving Technique
The driving style is one of the most overlooked causes of decreased battery life.

This means that when driving with frequent inputs such as acceleration and braking, the range will undoubtedly be reduced compared to steady input.
Now that you understand how the range is affected let us address the pressing question.
If one in a million people forget to check the battery range, the automobile will undoubtedly lose its energy. In other words, the car will become trapped and will not move an inch.
What do you do when your battery dies?
For starters, do you intend to tow an electric vehicle? It's a terrible idea since it will damage the motor's brushes.
On the other hand, EV manufacturers frequently equip their vehicles with a caution that, when crossed, will continually alert. Depending on the manufacturer, this equates to about 15-20 kilometers.
You can always contact the company's SOS service. It would undoubtedly take some time for the officials to come to the rescue. Keep something in your car to keep you busy while waiting for the rescue vehicle.
When the van comes, they'll use a fast charger to charge the automobile if it supports it. Keep it where it is. They will not fully charge the vehicle; instead, they will charge to the limit until it approaches a charging station.
Is it possible to jump-start an electric car?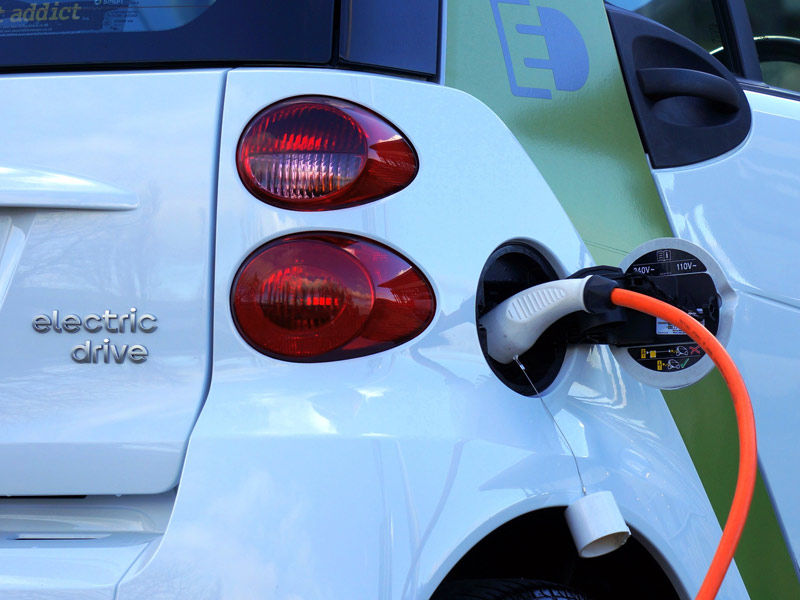 The short answer is "yes." Electric vehicles are equipped with two batteries. One battery is used to store electricity to drive the automobile and power the electric motors.
The second battery is one that you probably don't think about. This second battery is a 12-volt battery that powers feature such as the radio, wipers, and heated seats.
When your car's battery becomes low and has to be recharged, you must also jump-start it. The 12-volt battery is lithium-ion, and the automobile will not start if it runs out of power. The most challenging aspect of jump-starting an EV is determining the location of the battery. Aside from that, it's started in the same way as a standard gasoline automobile.
This tiny 12-volt battery may require a jump start if it has been inactive for a lengthy period or if there is a defect in the charging circuit. Whatever the cause, the battery requires enough charge to turn on the car's electrical system. It would be best if you did not use your EV to jump-start other automobiles, no matter how powerful it is. Most hybrids and electric vehicles should not jump-start other vehicles since doing so might damage the car's systems and cause difficulties.
Anxiety about the Range
Have you ever heard of this? It is the word used to describe the driver's anxiety over the battery's range. To begin with, it is pretty likely to occur if you purchase a new EV.
Is it possible to manage range anxiety?
Yes, it can be lowered to zero, but only with time. The first step is to map out your routes, and it entails meticulously arranging every movement of the vehicle. Stops for emergencies must also be considered. It will eventually go away, and you will be able to operate the car without stress or worry.
Final Thoughts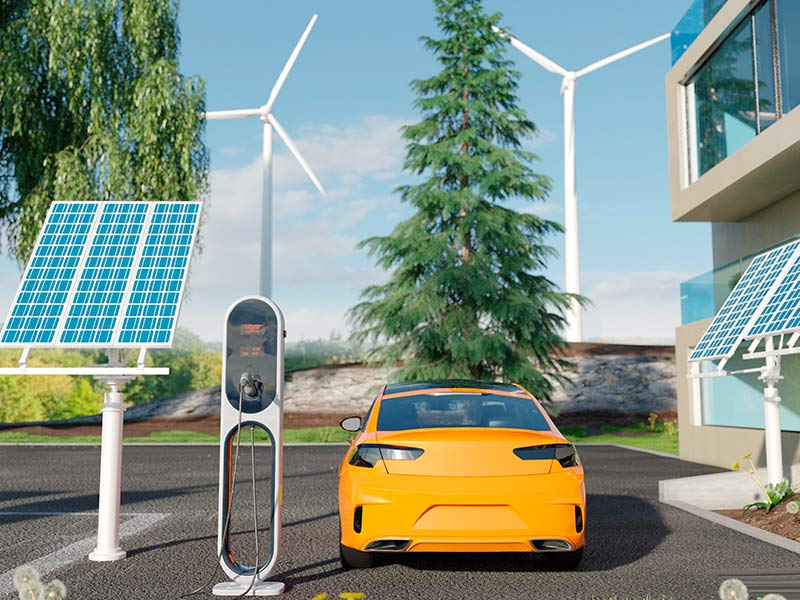 Electric cars are the way of the future in terms of road mobility. They are economical, but they are also efficient and preserve the environment from air pollution. Gases emitted by standard automobiles contribute to air pollution. On the other side, electric cars are green-powered, having no negative environmental impact.
When you overestimate the range of your electric car before it runs out of energy, you'll want roadside assistance, a tow truck, or a mobile charger. These will save you a lot of money, and you won't have to panic in the middle of the highway if you don't have a method to charge your EV.
The future of EVs is bright, and in a few years, you won't have to worry about running out of range since charging technologies appear to be quite promising. EVs will be the most convenient mode of transportation in less than ten years.