Electric vehicles have been all the rage since Elon Musk took the helm of Tesla and catapulted it to fame, transforming it into one of the World's Largest Automobile Companies, an astounding accomplishment considering that E-vehicles were unheard of more than a decade ago. EV startups in India are also thriving.
Although there are rumours that Tesla will launch in India this year, they will not have much success in the Commercial Sector of the Automobile Industry, primarily because Tesla is more geared toward Luxury Vehicles. The customer base in India is primarily geared toward Budget-Friendly Petroleum and Diesel vehicles.
The automobile industry in India is thriving. By 2019-20, India will have sold over 3.8 lakh electric cars, with customer demand at an all-time high.
In India, the EV sector is still in its early stages. According to Tracxn statistics, there are 486 Electric Vehicle startups in India. According to a survey by consulting company RBSA Advisors, EV sales accounted for only 1.3% of total vehicle sales in India from 20 to 2021. However, the growth patterns are optimistic. RBSA expects it to increase at a CAGR of 90% this decade, reaching $150 billion by 2030.
The Indian government has recognized the relevance of EVs. It has developed numerous efforts such as the National Electricity Mobility Mission Plan and Faster Adoption and Manufacturing of Hybrid and Electric Vehicles (FAME) to boost EV sales in India.
Several state governments also assist electric car companies with their regulations and programmes. And, with India's vehicle sector ranking fourth in the world, the EV business has a lot of room to develop in the country.
Let us look at the many new companies aiming to enter the industry that needs a greener and cleaner future.
Many startups have sprung up in response to this void in the market. They give an economically realistic choice for consumers who want to go all Electro on their wheels.
Here is a collection of enterprises performing well in the EV sector and are poised to revolutionize the vehicle industry. Let's take a look at the best EV startups in India.
Ather Energy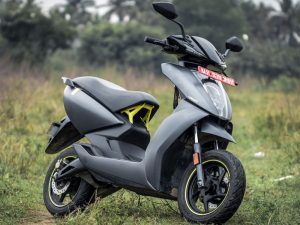 Ather Energy, founded in 2013 by IIT Alumni Tarun Mehta and Swapnil Jain, is a Bengaluru-based EV Startup that is already creating waves in the EV 2-wheeler industry popular among the youth. The Bengaluru-based EV Startup, backed by Hero MotoCorp, Flipkart Co-founder Sachin Bansal, Singapore-based InnoVen Capital, and Tiger Global, is on a quest to improve the commuting experience and intends to sell more than 1 lakh scooters by the end of 2022.
They already offer two scooter models: the Ather 450x and the Ather 450 Plus. The pricing of an Ather bike starts at Rs. 1,41,621. The most costly Ather bike is the 450X, which costs Rs. 1,41,621.
Aside from that, Ether Energy has established a charging station network called Aether Grid, which is now present in six Indian cities. Still, the objective here is for Ather Scooter owners and most EV owners because these charging stations work with any EV with a 5a charger.
Yulu
Yulu is a Bengaluru-based electric vehicle startup formed in 2017 by Hemant Gupta, Naveen Dachuri, R. K. Misra, and Amit Gupta. They have a one-of-a-kind company plan, which means you can't buy their stuff. Instead of leisurely going to their destinations, they frequently hire their automobiles in metropolitan areas where people can quickly reach them. They offer two models: the Yulu Miracle, a dockless electric scooter, and the Yulu Move, an electric bicycle.
You have to download the Yulu app and look for an electric Yulu near you. Since its beginnings in 2017, IoT sensors have operated your bicycle and scooter using GPS QR codes and SIM cards.
Tork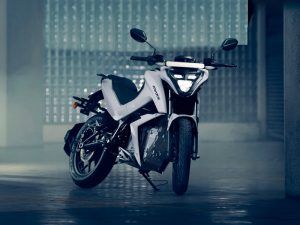 In September 2016, Kapil Shelke, the founder of a Pune-based EV startup, debuted India's first electrical motorbike, the Tork T6X. It even won the Isle of Man TT, a race designed particularly for E-Motorcycles. Tork Motors is preparing to debut further variations of its electric motorcycle portfolio shortly. It has already started constructing charging infrastructure in Pune. Tork Motors is preparing to debut further variations of its electric motorcycle portfolio shortly. In Pune, the firm has already begun to build charging infrastructure.
Tork suffered the standard startup hurdles of finding money in the following years, and the epidemic subsequently struck it. However, the T6X underwent several upgrades during that period, including a new chassis and more performance and range than was previously promised. It was also given a new name. Tork's first manufacturing motorbike, the Kratos, arrives six years after the T6X.
OLA Electric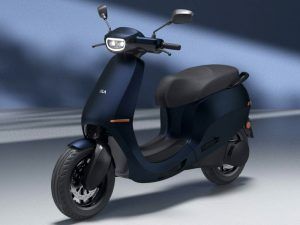 Bhavish Aggarwal launched OLA Electric in 2017 in Bangalore. Backed by major investors like Pawan Munjal Family Trust, SoftBank Group, Hyundai Motors, Kia Motors, and Matrix Partners India, Ola Electric has embraced a direct-to-customer strategy, delivering automobiles straight to consumers' homes rather than the traditional dealership model. Their cars are equipped with IoT sensors, GPS, and a SIM card and have a certified range of 240 kilometres per charge.
Ola Electric, which plans to introduce its first electric car in India, will capture a significant percentage of India's EV industry, particularly the electric two-wheeler sector.
Euler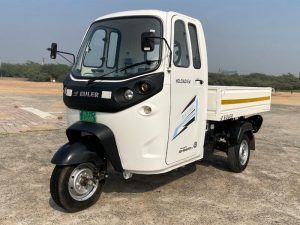 Euler Motors, founded by Saurav Kumar, makes light commercial electric cars for intra-city transportation. Saurav founded the firm in 2018 after selling his stake in a prior enterprise. This person abandoned a one-crore-dollar-a-year career, which demonstrates a devotion rarely seen in entrepreneurs. Commercial EVs and battery packs for their cars are two of their most notable offerings.
Euler collaborated with top e-commerce firms such as Big Basket, Ecom Express, Blue Dart, Udaan, and Milk Basket to deliver this electric mobility stack as a service, using over 200 prototype cars.
Revolt Motors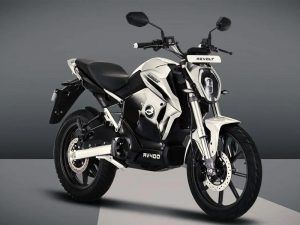 Rahul Sharma, one of the co-founders of Indian smartphone giant Micromax, established Revolt Motors in Gurugram in early 2019. In the ground-level revolt, Rahul made a personal investment of Rs 400 to 500 crores (about US $ 56 million to 6.6 million). And in October of 2019, they began distributing e-bikes, the RV 300 and RV 400, which feature swappable batteries and can transport their riders up to 85 kilometres.
The RV 300 has a peak speed of 65 kilometres per hour, while the RV 400 has a top speed of 80 kilometres per hour. The bike also has AI-powered functions, including geofencing, geolocation, battery switching, and monitoring and altering the bike's sound.
Ultraviolette Automotive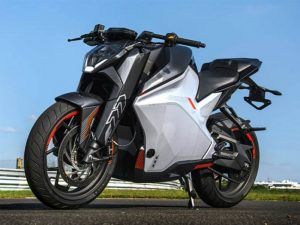 This Bengaluru-based Electric two-wheeler firm, founded in 2014 by Narayana Subramaniyam, has been developing an electric motorbike, Ultraviolette F77, equal to conventional bikes in the 200-250cc sector. It is costly, with a projected price range of Rs 3 lakh to 3.25 lakh (on-road), but that is fair given the performance and appearance.
The F77 is completely integrated with a mobile app to see how much charge your bike has. You may also tweak variables like maximum speed, maximum torque, and how much energy is regenerated.
Okinawa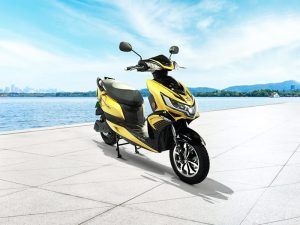 Okinawa is a firm located in Gurugram founded in 2015 by Rupali Sharma and Jitendra Sharma. Okinawa Autotech is the only EV firm to date to reach Khardung La Pass, Leh Ladakh (from Gurugram), the highest motorable road globally at 18,000+ feet, delivering high-performance and future-ready energy-efficient vehicles.
Okinawa is more concerned with product features than with aesthetics. They purposefully do not focus on creating a scooter that appears high-tech and pricey since it is not what their target client wants. Instead, Okinawa seeks to build inexpensive electric two-wheelers with a generic appearance and a slew of smart features that you won't find on internal combustion engine scooters and bikes.
Emflux Motors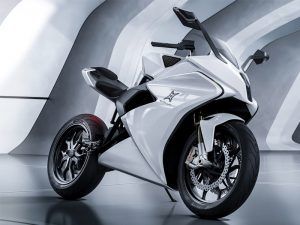 Emflux Motors was created in 2016 by ex-Jugnoo executives Varun Mittal and Ankit Khatry and a former TVS Motors designer Vinay Raj Somashekar. The Emflux One promised a lot in terms of design and specifications. It boasts a 200km range and the quickest acceleration from 0 to 100kmph in 3s. It is also said to have a peak speed of 200 kilometres per hour. The beginning price is supposed to be 6 lakhs, and hence the predicted price is rather high.
In addition to e-bikes, Emflux Motors is working on several other projects. For starters, they are developing an ecosystem of partner OEMs (original equipment manufacturers) for whom they want to offer EV-related technologies and components.
Orxa Energy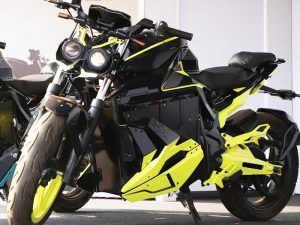 Orxa Energies, a Bengaluru-based firm, recently debuted its first electric bike, the Mantis, A Naked Sports Motorcycle, during the India Bike Week in Goa. Ranjita Ravi established it. This performance-amped bike accelerates from 0 to 100 km/h in 8 seconds and has a claimed range of 200 kilometres. According to the company, the Mantis motorbike will be the first to reach the Performance Electric Bikes market. This high-performance bike accelerates from 0 to 100 km/h in 8 seconds. The startup also claims a range of 200 kilometres. It is likely to cost between Rs 3 lakh and Rs 4 lakh.
Strom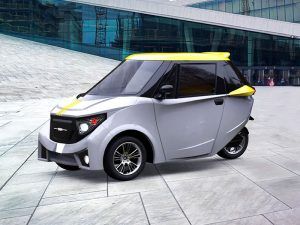 Pratik Gupta and Jean-Luc Abaziou created this Mumbai-based firm, which focuses on India's 3-wheel and 2-wheel sectors. It debuted its new flagship product, the Storm R3, an all-electric personal mobility vehicle. According to the unit fee, the R3 has a range of roughly 200 kilometres on a single charge and a mileage of Rs 0.40 paise per kilometre. They also say that completely charging the car will take roughly three hours, the same time it takes to charge a regular mobile phone.
Strom Motor created the "Strom-R3" electric car manufactured throughout India. It is, however, a tricycle, not an electric automobile or an auto-rickshaw. The STROM-R3 appears to be more at ease with automobiles.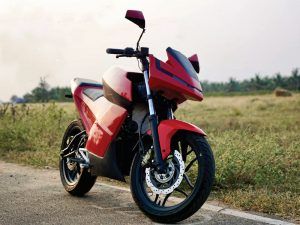 This is a Coimbatore-based EV Startup founded in 2011 by Pranav Singanapalli that seeks to develop High Power Motorcycles, which are billed as India's fastest e-bike, and that too with gears. The specifications they promise to reveal are mind-boggling, and they are set to be released in the first half of 2021.
The Surge 6K and Surge 10K are among the models, with prices estimated to range between 1 lakh and 2 lakh rupees.
Some more prominent EV startups in india that can see a greater future…
Evolet India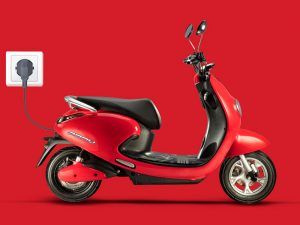 Evolet, which pop legend Daler Mehndi unveiled, is one of the key companies that appear to be preparing to enter the EV market. Polo and the Derby are two of their attractions. Both electric scooters have a peak speed of 25 kmph and hence do not require a licence. According to the firm, the ride costs less than 8 paise per kilometre.
Evolet is a Rissala Group-owned firm situated in Gurugram that has discovered a highly amazing assortment of electric two-wheelers and is also responsible for India's first all-electric quad.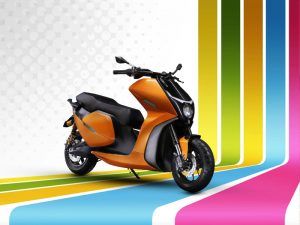 The Pune-based business has a futuristic-looking scooter on display, which it plans to sell before the end of the year.
"This e-scooter is an amazing mix of all the vital components which gives an EV an avant-garde style and most crucially adds to the good feel factor," as per the company's website for the EF1 scooter. The scooter's lightweight hybrid tubular chassis allows it to reach a peak speed of 95 kmph.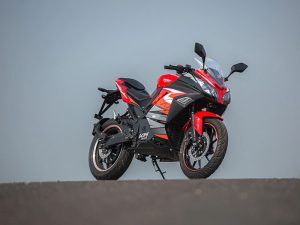 The Goa-based business presented the KM 3000 electric sports bike, which will hit the market in March 2020. The bike on display has a peak speed of 80kmph and a range of 85 kilometres. It is the cheapest sports bike in India, with a price tag of Rs. 1,12,990. It comes standard with a split LED headlight, LED turn indicators, an anti-theft alarm, and a digital instrument cluster.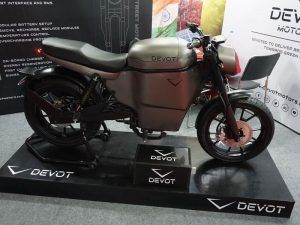 At the Auto Expo 2020, the business showcased its prototype of an electric bike. The startup, founded in 2019, intends to produce inexpensive and innovative electric bikes in India. The classic-looking electric bike on display at the exhibition has a nostalgic aesthetic while yet being outfitted with cutting-edge technology for the future. According to the manufacturer, the bike has a peak speed of more than 100 kmph and a range of 200 kilometres. You may sign up for frequent cycling updates by clicking here.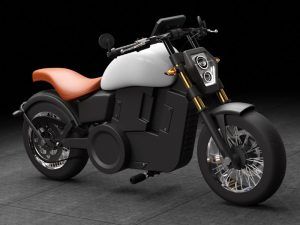 The bike was launched at the Auto Expo 2020 by the Tamil Nadu-based firm. This bike is guaranteed to turn heads with a range of 200 kilometres, a peak speed of 150 kilometres per hour, and retro-futuristic styling. The business has set a price of Rs. 2,89,000 and it is available for pre-order for Rs 1,000 here. According to the firm, the Mark 1 model is similar to a 750cc bike, while the Mark 2 model is comparable to a 250cc cycle.