Here are some of India's most popular and greatest bike festivals for you and your friends to enjoy the excitement and adventure in a group!
---
Though riding a bike is done by one person, with at most another person riding a pillion, it is far from a solitary pastime.
If you ride a bike, you realize the value of group riding. The excitement of having talks along the road, racing to see who can get ahead, stopping for snack breaks. The entire feeling of sharing the thrill is something that every rider would want to share with their friends.
Bike riding is not an alone activity, even if it is done with another person riding a pillion. If you ride a bike, you understand the importance of riding in a group. Every rider would want to share the thrill with their friends and the delight of having debates along the route, competing to go first, stopping for snack breaks, and the whole experience of sharing the thrill. What better place to meet other riders and share your love of motorcycles than at a bike festival? We propose to you the most popular bike riding events in India, in which you and your friends may participate.
And what better way to express your passion for motorbikes than to meet other riders at a bike festival? Auto42 is pleased to give a list of the Top Bike Festivals in India. It's time to create some unforgettable bike moments!
India Bike Week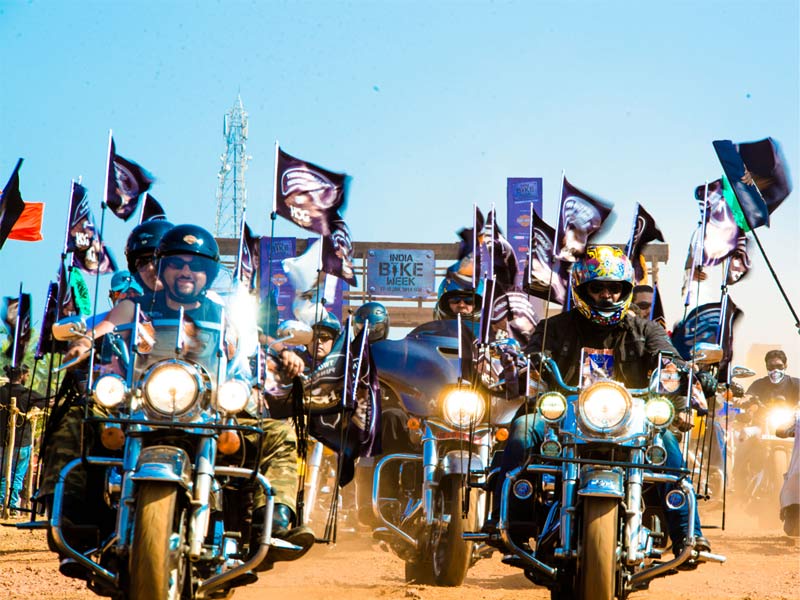 The India Bike Week, often known as the "I.B.W.," is an event that no Indian biker should miss. Since its beginning in 2013, this Bikers Events has been a huge success with riders and non-riders. Admittance into the venue is accessible to everyone who can buy a ticket. In line with the event's aim, the 2-day duration of the I.B.W. is jam-packed with bike rides, meetings with motorbike racing heroes, wonderful food booths, and a whole lot of "Brotherhood" among various groups of motorcycle fans. This event, usually held in Goa and features live music and training sessions, is a must-see for all motorcyclists (and non-bikers) in the country.
H.O.G. (Harley Owners Group) Rally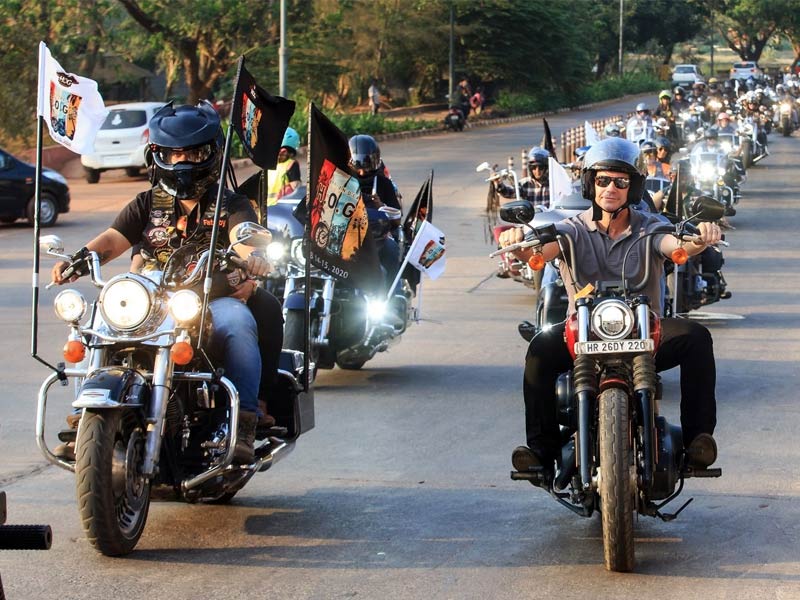 H.O.G., or the Harley Owners Group, is an association of motorcyclists who own Harley Davidson Bikes and have profound enthusiasm for the brand. The H.O.G. annual rally welcomes all Harley Davidson bike owners and their families to celebrate their independence and joy of self-expression through their bikes. So, if you own a Harley, this is for you. It's your opportunity to meet your clan for the first time!
Rider Mania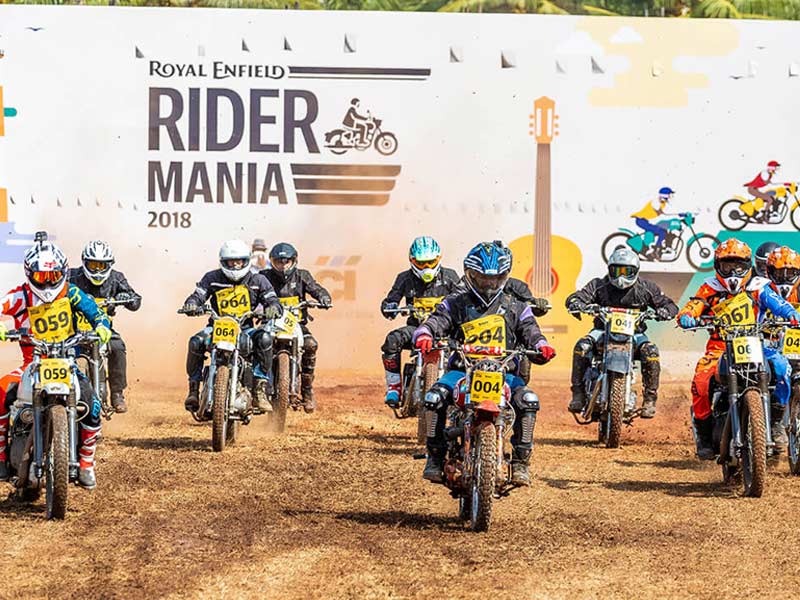 If you're a fan of all things Royal Enfield, this is your event. This 3-day Motorcyclists Events in Goa is one of the most popular among bikers, with much love and excitement for motorbikes and bike riding. Suppose you like motorcycling, music, cuisine, and adventure. In that case, you must attend the next Rider Mania event to have the time of your life. 
Pulsar Festival of Speed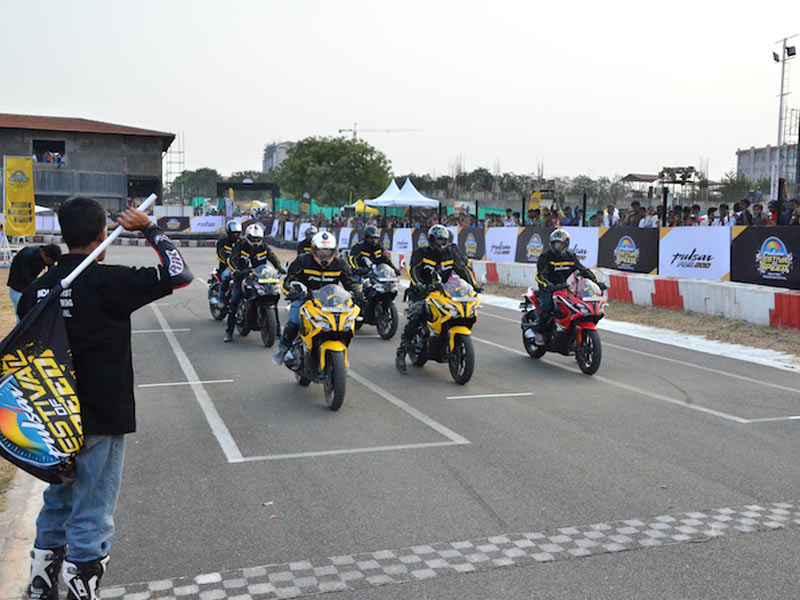 The Pulsar Festival of Speed, which began in 2016, is accessible to everybody, including riding activities for any biker who owns a Pulsar Bike, has a legitimate two-wheeler driver's license, and is interested in racing and bike stunts. This festival, which lasts roughly two months, concludes with a big finale and has provided many memorable experiences to its participants in the past. This event is not to be missed if you appreciate speed and daredevilry. That is exactly what it is all about!
Bike Festival of India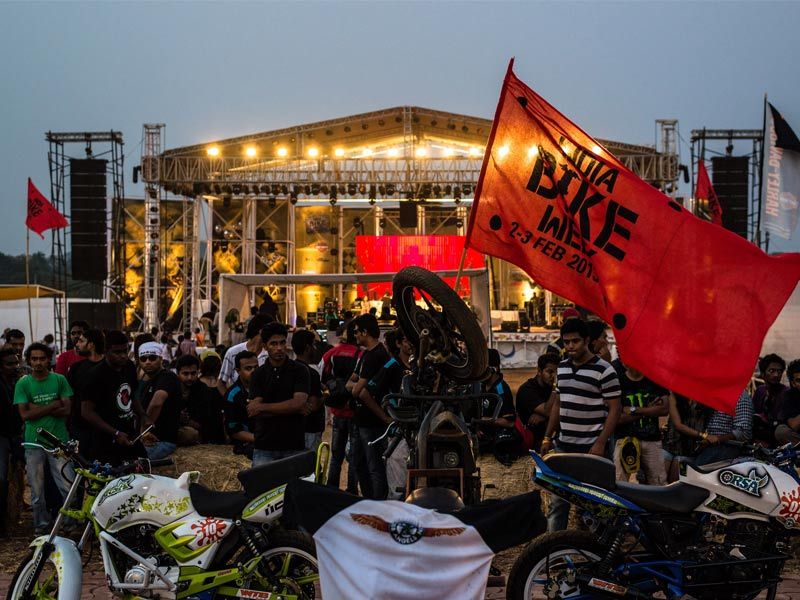 The two-day Bike Festival of India began in 2014 and is held at the Buddh International Circuit. It includes a lot of motorcycling, adventure, music, cuisine, and camping. With a specific emphasis on safe riding, this one-of-a-kind event is the ideal blend of thrill and prudence in the art of bike riding. This festival allows attendees to camp on the circuit itself, with amazing food stalls, tattoo shops, and a fun-filled motorcycling atmosphere to make the experience as authentic as possible!
So, all you Indian Riders out there! Prepare to have a good time at these fantastic bicycle events arranged specifically for you in your nation.