Flex fuel engines may run on more than one fuel, often a blend of gasoline and ethanol, or even 100 percent ethanol.
Recently, the Indian government recommended that automobile manufacturers begin producing Flex Fuel Vehicles (FFV) and Flex Fuel Strong Hybrid Electric Vehicles (FFV-SHEV) that meet BS-6 Norms quickly.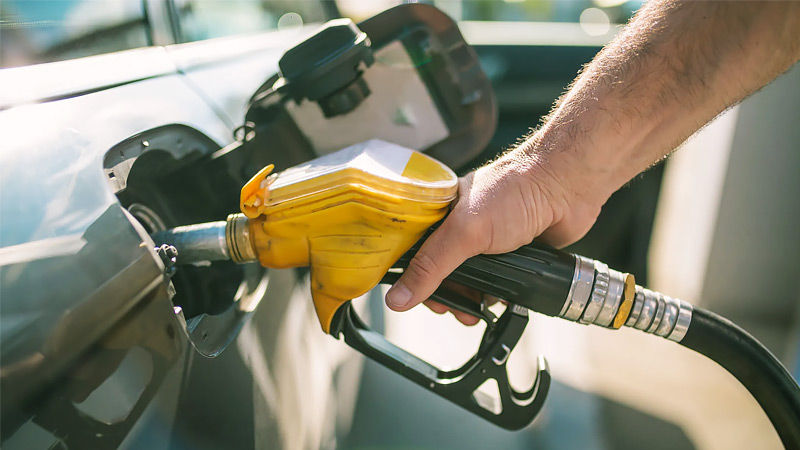 Flexible fuel vehicles (FFVs) have an internal combustion engine and may run on gasoline or any gasoline-ethanol combination up to 83 percent. E85 is a gasoline-ethanol blend that contains 51 to 83 percent ethanol, depending on area and season. According to IHS Markit, more than 21 million FFVs were in the United States in 2018. Because FFVs are factory built and may run on gasoline and gasoline-ethanol blends, many vehicle owners are unaware that their vehicle is an FFV and have a choice of fuels. To discover how to recognize an FFV, go to Fueleconomy.gov, or utilize the Alternative Fuel and Advanced Vehicle Search to find current FFV models.
What Exactly Is Ethanol?
Ethanol is transparent, undrinkable grain alcohol derived from starchy and sugary plants such as maize, sugarcane, sorghum, barley, etc. The bulk of ethanol produced in the United States originates from corn fermentation. Because it is derived from biomass or plant materials, ethanol is considered a renewable fuel rather than a fossil fuel.
Almost all gasoline contains some ethanol, with the most regularly used varieties holding up to 10% ethanol at the pump.
How does Flex fuel function?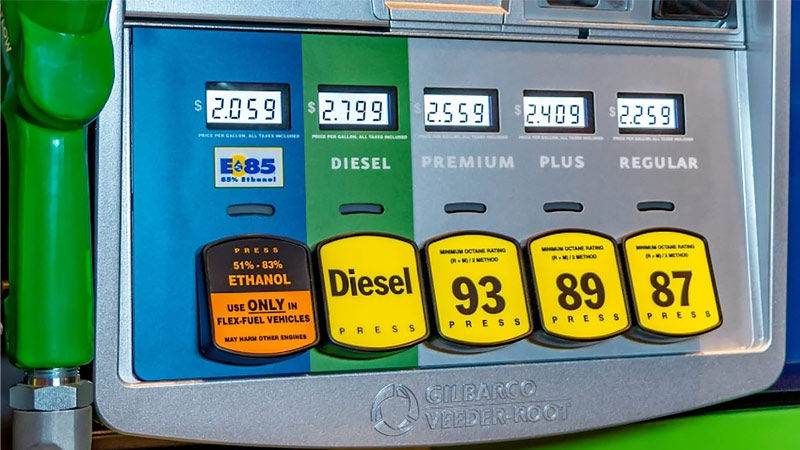 In contrast to CNG vehicles, flex fuel vehicles require just minor modifications to the fuel system and engine to properly utilize the fuel. This implies that flex fuel compatibility must be factory-engineered and cannot be retrofitted. The fuel system and engine modifications are intended to make the engines more resistant to ethanol, which may be damaging to engines. For customers, this means relatively little change in the way they drive, which can promote broad adoption of the fuel at a quick rate.
Engine performance that is both powerful and environmentally friendly.
Ethanol is plant-derived alcohol that may be used as a fuel. Until recently, ethanol was mostly derived from sugar cane or starch-containing crops. The biomass utilization of cellulose-containing raw materials such as China grass is the foundation of new technologies. As a result, ethanol significantly reduces the CO2 balance.
Ethanol is mixed with gasoline, and the ethanol concentration for flex fuel engines can range from 5 to 85 percent. E100 is a fuel with 93% ethanol and 7% water, with no gasoline mixing.
FFVs are comparable to their traditional gasoline-only counterparts save for an ethanol-compatible fuel system and a modified powertrain calibration. While fuel efficiency (miles per gallon) is normally reduced with larger quantities of ethanol (engines are optimized for gasoline), many FFVs have enhanced acceleration capability when driving on higher ethanol blends.
Nitin Gadkari, Union Minister of Road Transport and Highways, has long advocated for the use of flex fuel in vehicles and motorbikes marketed in India. At an industry gathering, the transport minister recently stated that he has issued advice to all carmakers to include flex fuel engines in their cars.
Carmakers granted six months to introduce flex fuel engines in India.
It will be a hard challenge for automakers to fulfill the deadline.
E10 gasoline is now available throughout 80 percent of the country.
Flex fuel potential in India
The government has issued a recommendation, but it does not ensure that manufacturers will fulfill the deadline. Maruti Suzuki has previously stated that it seeks to build flex fuel vehicles for India, and however, the firm has not indicated a specific date by which this may happen.
Having said that, it's worth mentioning that domestic two-wheeler maker TVS already has a motorbike in its lineup powered by a flex fuel engine, which Gadkari noted during the occasion. In 2019, TVS introduced a variant of the Apache RTR 200 that ran on 100 percent ethanol.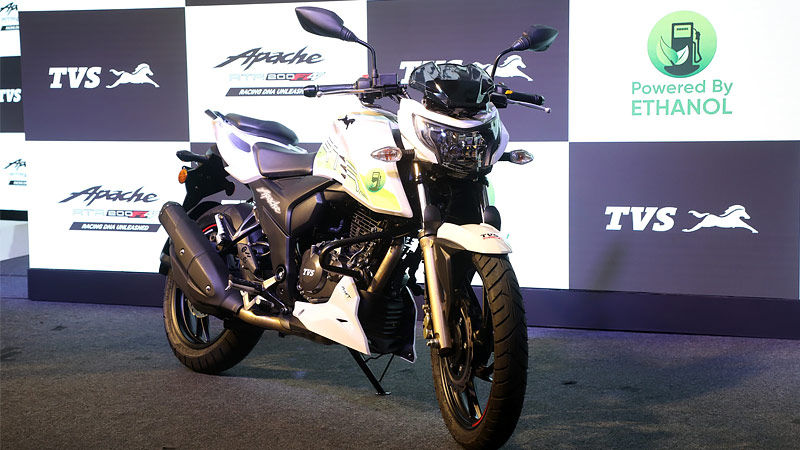 Ethanol-based fuel is available in India.
The government said earlier this year that the introduction of E20 gasoline will be delayed until 2023. E20 is simply gasoline that has been combined with 20% ethanol. For context, E10 gasoline is presently available in 80 percent of the country, with pan-India coverage planned next year. The ultimate goal is to have pure ethanol (E100) that can be used in flex fuel automobiles.
Creating a supply chain to switch all gasoline cars to flex technology, on the other hand, will be a difficult task. Furthermore, testing, calibrating, and homologating cars for road usage would be a massive task for manufacturers already struggling to meet forthcoming emission rules such as CAFE 2 and RDE.
Flex Fuel Strong Hybrid Electric Vehicles (FFV-SHEV): FFV-SHEVs are vehicles that combine FFV with strong hybrid-electric technology.
Strong hybrid is another word for complete hybrid automobiles that can operate solely on electric or gasoline power.
On the other hand, mild hybrids cannot run solely on one of these modes and must rely on the second mode as a complement to the primary form of propulsion.
The Production Linked Incentive (PLI) program has included car and auto components of flex fuel engines to expedite the development of FFVs.
Significance of the Move
Easing Pressure on Import Bill: It is believed that the strategy would lower the demand for petroleum products.
India currently imports more than 80% of its petroleum requirements, representing one of the largest outflows of funds from the country.
Farmers Benefit: The widespread use of ethanol or methanol as a fuel is designed to provide farmers with an extra cash stream.
Farmers will gain directly from this, and their revenue will be doubled.
Atma Nirbhar Bharat gets a boost: It is consistent with Prime Minister Narendra Modi's vision of Atma Nirbhar Bharat and the government's aim of pushing ethanol as a transportation fuel.
Reducing Greenhouse Gas Emissions and Combating Climate Change: This step will significantly cut greenhouse gas emissions from cars from well-to-wheel.
As a result, India will be able to meet its promise stated at the Conference of Parties (COP26) to cut total projected carbon emissions by one billion tonnes by 2030.
You've probably heard more about flex fuel vehicles in recent years, even if you didn't completely grasp them. There are several well-known flex fuel features available today.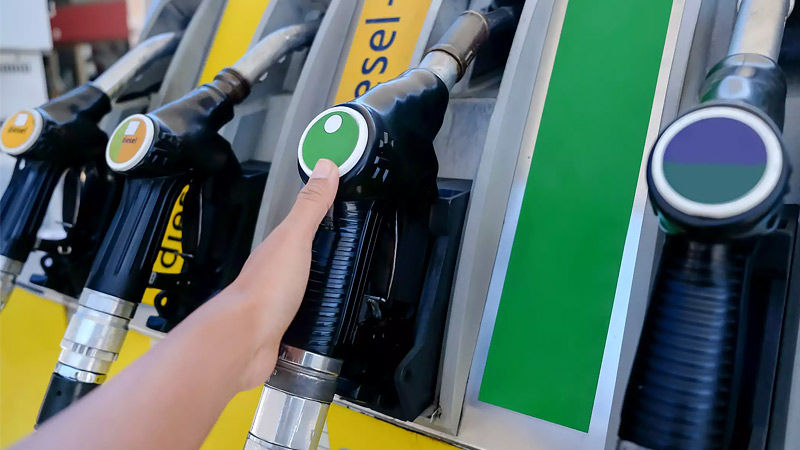 You've probably heard more about flex fuel vehicles in recent years, even if you didn't completely grasp them. There are several well-known flex-fuel features available today. However, before you buy this sort of car, you need first to comprehend what you're getting yourself into. Continue reading to discover more about flex fuel and its benefits and drawbacks.
Advantages of Flex Fuel
Let's look at some of the reasons you might want to consider switching to flex fuel.
Environmentally Friendly
According to Car Bibles, more consumers nowadays are worried about the environmental impacts of gasoline usage. Because ethanol burns cleaner than gasoline, flex fuel vehicles emit less hazardous emissions into the atmosphere. Flex fuel emits fewer greenhouse emissions than standard gasoline, making it a more ecologically responsible alternative.
Burning Station
One of the most significant advantages of a flex fuel vehicle is its ability to burn whatever proportion of fuel mixture is present in the combustion chamber. The vehicle is outfitted with electronic sensors that measure the mix and microprocessors that control the fuel injection and timing.
Modern Technology
According to Car Bibles, modern flex fuel automobiles are equipped with advanced technology such as electronic sensors. Technology advancements enable your automobile to modify its operation, including detecting the gasoline blend and making any required modifications. Modern flex fuel vehicles may hold 10% to 85% ethanol, and your car will decide the most efficient proportions thanks to the technologies it is equipped with.
Produced with Care
Many flexible fuel vehicles operate on ethanol, which is generated sustainably from cane sugar and corn components. As a result, ethanol is a viable alternative to acquiring foreign oil.
Tax Advantages
Customers who drive flex fuel vehicles are eligible for tax credits that can greatly decrease or eliminate their tax liability.
Increased Performance
While some may believe that employing an alternate fuel source will reduce a vehicle's performance, the fact is quite the reverse. E85 fuel has no effect on the performance of flex fuel cars, and in fact, some even produce more torque and horsepower.