It's past time to stop gendering motorcycle riding just because it requires the usage of a clutch.
Whether we like it or not, society frequently predetermines the roles of a man and a woman. However, there have been countless instances when both men and women have challenged these traditional conventions in recent years. From males wearing skirts to women becoming world presidents, the societal construct of men's and women's roles is being eroded repeatedly.
Seeing a woman ride, a bike not only draws attention but also causes heads to swivel (with some muted comments, both positive and negative). Biking is sometimes regarded as a male-dominated activity. Women, who are often seen to be better pillions, are frequently expected to take the back seat and not gear through. However, things are changing, and we chatted with five women who disagree and smash gender preconceptions one ride at a time.
Biking is a sport that is frequently associated with guys. A woman riding a bike generally elicits diverse emotions ranging from awe to outrage. While there is still much work to be done, a shift in perception has begun. Today, women are shattering stereotypes and carving out a place for themselves in this area.
Let's look at the top 10 female bikers that are defying stereotypes.
Neharika Yadav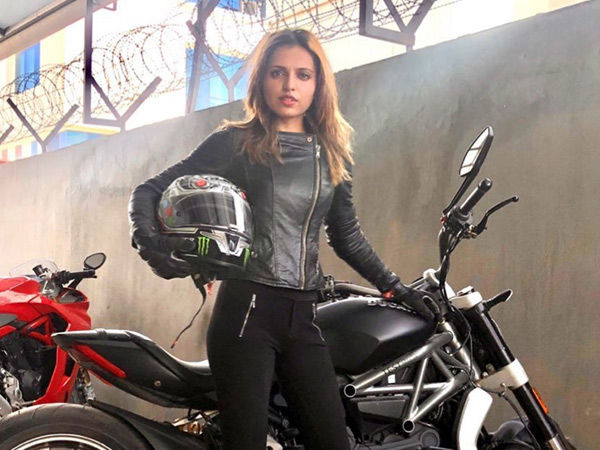 Neharika, a doctor by profession, argues that motorcycling is not a male-dominated activity and is simply a question of opportunity. Neharika, a track racer, is frequently expected to clock the same time as her male colleagues. Still, her passion is undaunted, and she seeks to get nearby for a few seconds. When asked how she balances racing with her 24-hour job, she stated she goes to the Buddh International Circuit on weekends and organises her cases on call in the middle of track practice sessions. Neharika has been recognised for being the championship's lone female bike racer.
Dr Neharika Yadav is a dentist by trade and a motorcycle enthusiast by passion. She has the title of 'India's Fastest Lady Super Biker' after finishing 20th out of 97 male motorcyclists in the 2015 KTM open track. Dr Neharika enjoys riding her Ducati Panigale 899 and competing in motorcycle races. At Buddh International Circuit, she posted a lap time of 2:23 on her Ducati (BIC). Dr Neharika enjoys both her passion and career and says she enjoys striking a balance between the two.
Shabnam Akram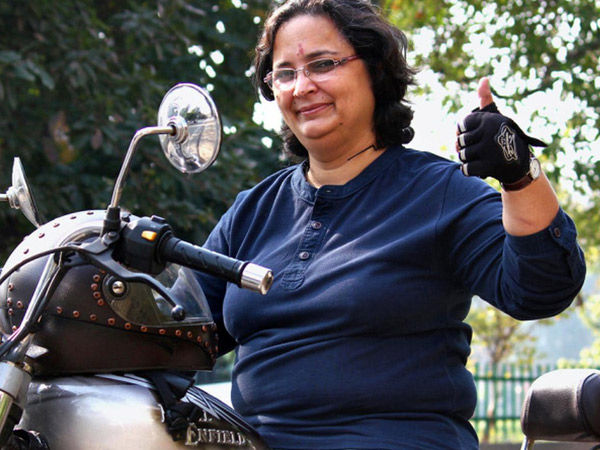 Shabnam began riding in 1991 and has never looked back. Her first bike ride was when she was 14 years old. Her favourite trips were to Binsar and Mukhteshwar, she recalls. It taught her that one's talent is more important than the model and manufacture. She believes that riders are always willing to support one another and that sisterhood/brotherhood takes precedence. Shabnam has a long history with the motorcycle organisation Bikerni, one of the first female biker groups in India, who think that motorcycling may lead to nirvana.
Piya Bahadur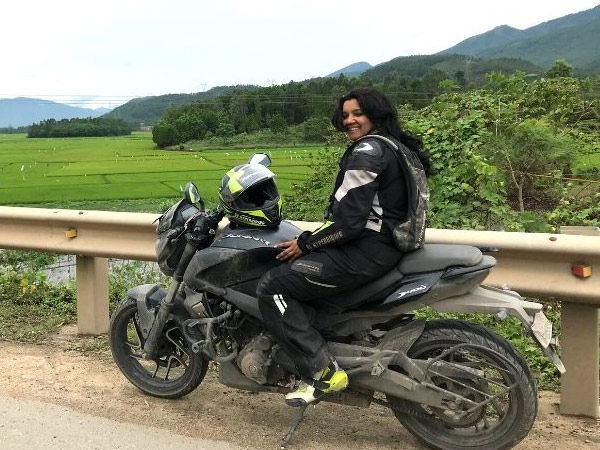 Piya rode her first geared bike in college, fueled by a burning desire to ride. However, as the years went by, time caught up with her, and she could no longer ride. She renewed her enthusiasm around five years ago with a 56-day journey to the Mekong that took her through six countries and 17,000 kilometres. An event from this trip that has stuck with her? She approached the Mekong basin for the first time through the Ruak, a tributary of the river, undressed her riding gear and leapt into the river at a lovely curve.
Urvashi Patole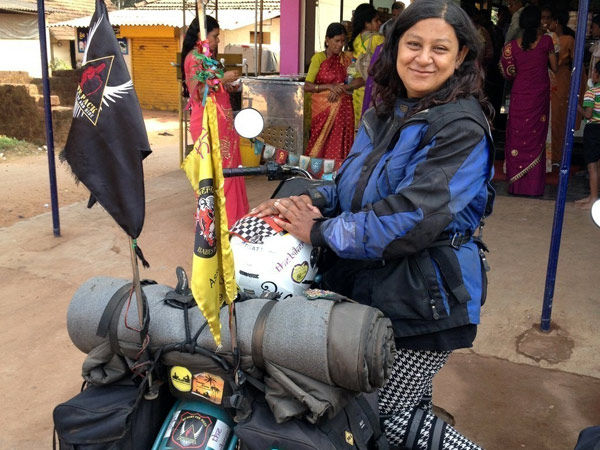 Urvashi Patole fulfilled her love for motorcycles by co-founding a platform for other female riders, 'Bikerni,' India's first all-female biker squad. Urvashi has been fascinated with biking since she was a teenager. Urvashi was involved in an accident while doing a little trick, which didn't deter her. In college, she purchased a 125cc Bajaj XCD. Urvashi provides a forum for women to pursue their passion for motorcycles. Women of all ages can ride Royal Enfields and follow their aspirations.
Aishwarya Pissay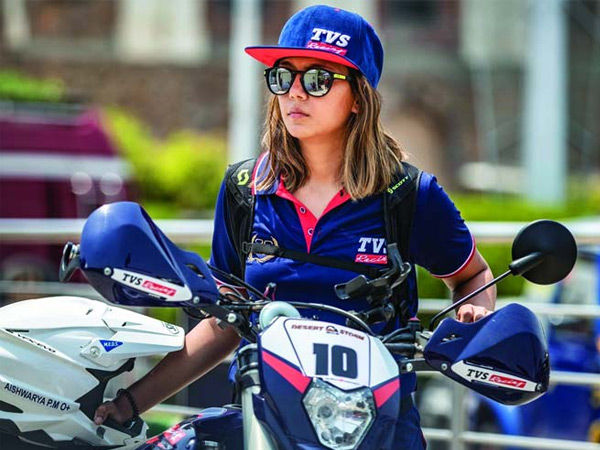 Aishwarya Pissay competes in off-road racing. She made her debut in the TVS One-Make Race Championship for Women at 21. After three years, at the age of 24, Aishwarya won the Baja Aragon FIM series in Spain, becoming the first Indian woman to win such a race. At 18, Aishwarya began riding for an MTV show and went from Gujarat (Rann of Kutch) to Meghalaya (Cherrapunji) in 24 days. Aishwarya Rai has reversed the tide in motorcycling with six championship victories in on-road and off-road competitions. She now leads the World Championship in the women's category.
Maral Yazarloo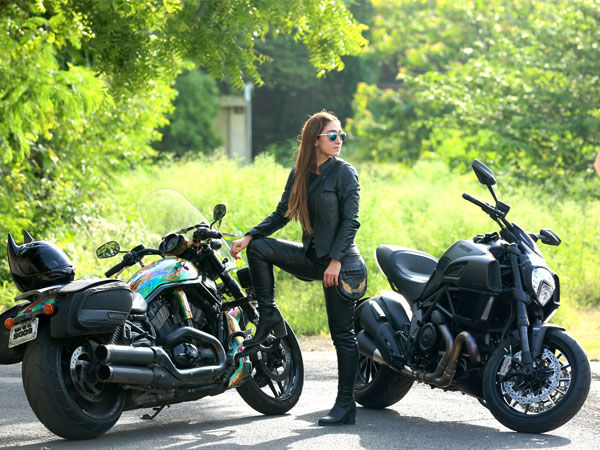 Maral Yazarloo maintained her passion for motorcycles alive while working on marketing strategies at a prestigious firm, developing her fashion line, and riding with Harley-Davidson. Yazarloo has a Harley Davidson Night Rod, a Ducati Diavel, a Harley Davidson Fat Boy Special, and a BMW GS. She was named 'India's Best Female Superbiker.' Yazarloo is concerned about motorcycle gear, stating that every rider should wear durable riding boots, a safety helmet, gloves, etc. Maral Yazarloo has visited 67 countries, and her favourite adventure was a bike ride from Italy to the Alps.
Esha Gupta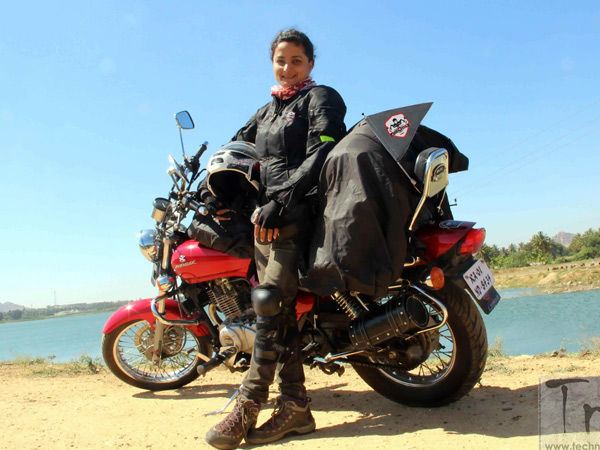 Esha Gupta left her work at a multinational corporation to pursue her passion for bicycle excursions. She has ridden her Bajaj Avenger motorbike for almost 75,000 kilometres. Esha rode her bike 7,000 kilometres through the Mumbai–Delhi–Kolkata–Chennai Golden Quadrilateral in 40 days in 2014. Throughout 2016, Esha went on solo trips to over 16 states to see if a female rider could drive securely in the country. She concludes that women can bike on Indian roads without fear.
Priyanka Kochhar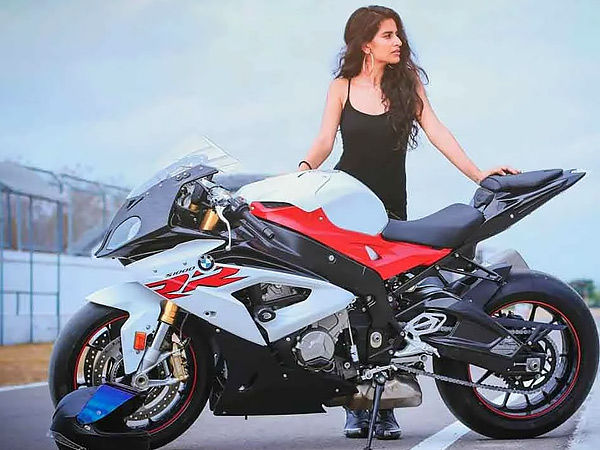 It is not so common to see a girl riding a bike in India. It's a common misconception in our society that only males can ride bicycles. Priyanka Kochhar, on the other hand, defied this stigma. She became famous only because she rides superbikes and discusses her experiences on social media platforms such as Instagram and YouTube.
Priyanka Kochhar is a model and a motorcycle enthusiast. Priyanka has participated in several track days and has even ridden on the world-famous MMSC and the Kari Speedway. Priyanka is a motorbike enthusiast who enjoys riding as many new motorcycles as possible. She also has a blog about her motorcycle travels.
Dr Sarika Mehta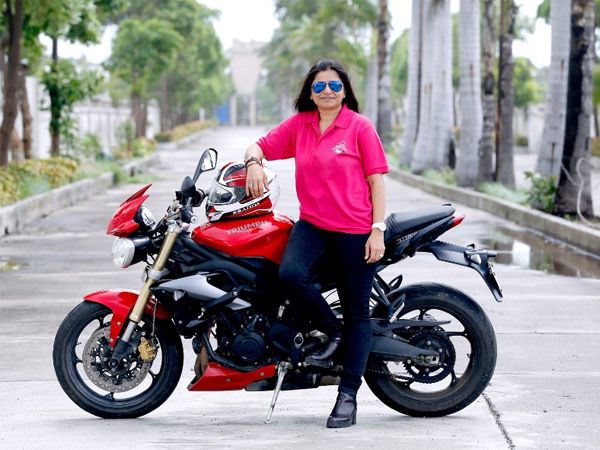 Dr Sarika Mehta was inspired to learn to ride a bike after hearing a male acquaintance say that women shouldn't ride motorcycles. She claimed she didn't want to prove her buddy incorrect but rather to show herself correct. Dr Mehta learned to ride a bike from her husband. Being from a traditional household herself, learning to ride a bike wasn't easy for Sarika. But her willpower triumphed above everything.
She is India's first female motorcyclist to have travelled across ten countries: India, Myanmar, Laos, Nepal, Bhutan, Vietnam, Cambodia, Thailand, Malaysia, and Singapore. She started The Bicycling Queens, a girls-only biking organisation, to promote and assist women who like riding bikes. Sarika promotes the Government of India's project Beti Bachao Beti Padhao by biking to several Indian states to encourage girls' education.